The Woman and Nature Foundation invites you to the international medical symposium on: "The role of the immune system in the prevention and treatment of chronic and oncological diseases."
The symposium will be held as part of the 13th Health Festival.
The lecture hall is an independent room, by choosing lectures in a given hourly block you can also choose classes taking place during the festival. 
The symposium will be held on February 1, 2020 at the Ibis Styles Hotel at the Silver Conference Center. REGISTRATION
---
Hourly schedule: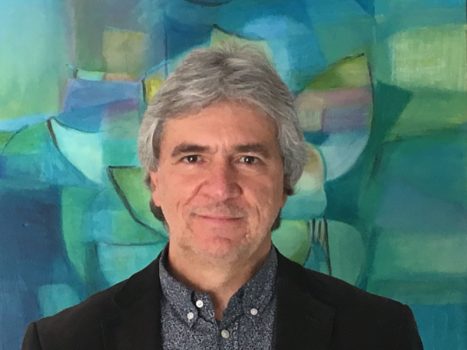 09:00 – 09:45 Dr. Juan Camilo Botero
"Immunotherapy in the treatment of oncological diseases".
Viscum album was first mentioned as an immunomodulator around 100 years ago. Recently, this immunotherapy has been proved to enhance the immune system of a cancer patient to facilitate the reduction solid tumors.
Viscum album is a potent modulator of innate and adaptive cancer patient´s immunity. Viscum (Helixor) helps the immunity system to overcome the Escape phase, in which cancer has favorable conditions for development and recurrence. Viscum album is a safe and effective cancer treatment.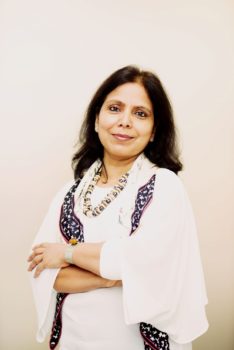 09: 45-10: 30 Dr. Preeti Agrawal
"Integrative and holistic detox program to treat chronic diseases and reduce the risk of cancer".
We associate the progress in medicine with the invention of a new medicine, innovative surgical procedures or very expensive "high-tech" medical equipment. The lecture will present the effectiveness of the integration detox program and the role of lifestyle modifications derived from ancient wisdom, associated with "low-tech" and low costs.
The presentation will show that chronic diseases such as endometriosis, infertility, cardiovascular diseases, prostate diseases, allergies, gastrointestinal diseases, thyroid gland diseases, nervous system diseases can be inhibited and even reversed thanks to detox cleansing.
Comprehensive and comprehensive lifestyle changes can affect gene expression and prevent genetic diseases. Lifestyle change and detoxification play a huge role in reducing the risk of cancer.
10: 30-11: 00 Break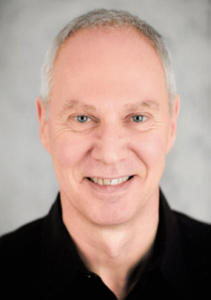 11: 00-11: 30 Dr. Bernd-Michael Löffler
"The role of curcumin in the treatment of immunological and oncological diseases – a pharmacological study."
Curcumin is the best natural compound currently studied. This is the main ingredient in Curcuma Long.
One of the major problems is the poor bioavailability of curcumin. Studies on CUREmin-ACTIF® indicate its high bioavailability. The presentation will present:
Application, dosage and protocols of curcumin treatment
Improving the oral bioavailability of curcumin produced by CUREmin-ACTIF®
Indications for topical use in atopic dermatitis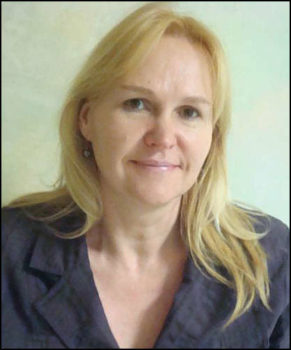 11:30 – 12:00 Dr Gita Gange
"The use of mistletoe preparations in the treatment of chronic diseases"
Based on the properties of the White Mistletoe: Its striking appearance (globular shape, evergreen leaves) and special behavior (flowering and ripening in winter – the plant defeats death) clearly distinguish this plant. Normal plants contain 80% water and 20% dry matter, Viscum Album has 40% dry matter and 60% water. Contains large amounts of: Potassium, Calcium, Silica, Magnesium, Phosphorus, Nitrogen and 3% Arginine. The most important component is the protein visco-lectins (cytostatic and cytotoxic) and viscotoxins (similar to snake venom – cytolytically acting on the cell membrane), which are the most important in restoring immune function in tumors, autoimmune and allergic diseases.
Several scientific studies have shown that the Mistletoe activates specific and non-specific immune mechanisms. These venom-like substances cause an inflammatory reaction in the human body that activates the immune system down to the stem cells. The activity of stem cells in the body represents the ability to become alike any specialized cell and to actively participate in the regeneration processes by interacting with the organism and its micro-environment. Stem cells are programmed to maintain the body's homeostasis i.e. health.
The high content of light and inner heat – Mg is important in the treatment of depression and mental illness. The presentation will look at my experience, indications and contraindications to using White Mistletoe:
In case of joint diseases and spine, injuries and pain
Chronic viral hepatitis B and C cases
Pre-cancerous diseases – breast, ovary, kidney and other localisation cysts, uterine myomas
Depression, anxiety, neurosis therapy
Allergy, bronchial asthma therapy.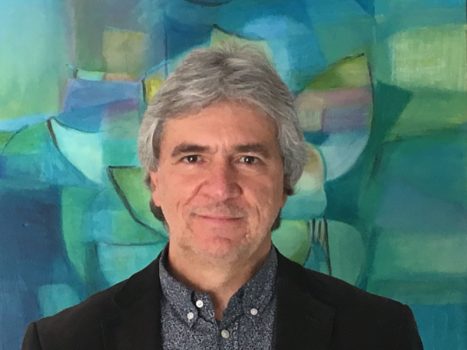 12:00 -13:00 Dr. Juan Camilo Botero
"Practical applications of the Helixor therapy." 
13: 00-14: 00  Dinner Break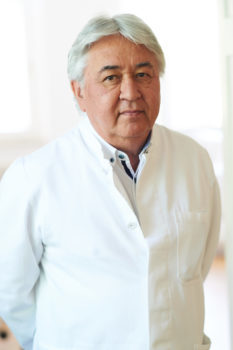 14: 00-14: 45 Dr Jurgen Arnhold
"Plant extracts and synthetic formulas for intravenous cancer therapy."
Dr. Arnhold will provide basic information on the protocols for integrated intravenous curcumin, shogaol and Boswellia therapy. A combined approach leads to increased efficacy, may reduce dosage levels and side effects. Curcumin research has a 30-year history. Intravenous administration has been shown to achieve higher plasma levels compared to oral administration. Chemo-sensitivity tests on circulating tumor cells (CTCs) show convincing results and are comparable with standard chemotherapeutic agents.
The presentation shows the results of a double-blind placebo controlled trial of curcumin and paclitaxel in advanced breast cancer. In addition to the results so far, it is absolutely necessary to look at cancer stem cells. They are usually not destroyed by standard therapies such as chemotherapy and radiation, and have high potential to induce tumor recurrence and metastasis.
Other botanicals that may also exhibit synergistic effects such as resveratrol, artesunate, boswellia, oliphenolia and vitamin C in high doses will be presented during the lecture.
Therapy schedules and examples of important cancer and inflammatory diseases will be presented to give an overview of therapeutic options.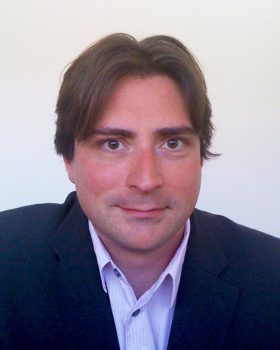 14:45 – 15:30 Dr Dirk Huttenberger
"Photodynamic therapy."
The principle of photodynamic therapy is based on the enrichment of some substances, so-called photosensitizers, in cancerous tissues and the stimulation of substances with laser light at a specific wavelength (665 nm) to produce phototoxic processes.
Chlorin e6 is a very pure chlorophyll derivative extracted from natural raw materials and produced under GMP conditions. Extensive preclinical and clinical tests investigated the potential of this substance, which has an extremely high concentration in tumor tissue compared to normal tissue. b This enables extremely effective destruction of cancerous tissue while maintaining healthy tissue.
Side effects that should be attributed to chlorine have not been established.
The eight phase IIb study examined the efficacy and safety of bronchial cancer treatment. In lung cancer therapy, fiber optics were placed directly adjacent to the tumors using bronchoscopes. Further indications are bladder tumors, esophageal cancers, basalomas and tumors 6 of the head and neck. There is also a possibility of application in the field of infectious disease treatment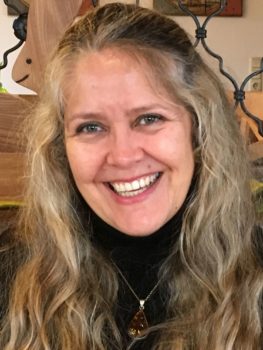 15:30 – 16:15 Dr Angel Cuesta
"Psychooncology – correlation between life experience, psyche and cancer."
Rapid technological development has put the emphasis on the outside world. The current era is characterized by duality of the "Self" and the "World". In this cultural context, the "Self" has been marginalized occupying a vague, unclear place. This tendency generates pathological pathways in our lives. Cancer is the loss of "Unity" at the organic level, preceded by the fragmentation and separation of Thinking, Feeling and Wanting.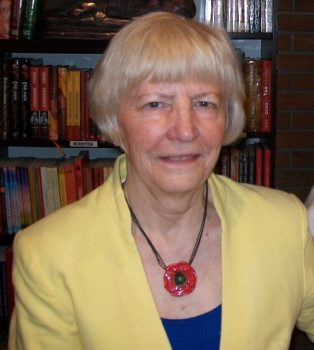 16:15 – 17:00 Dr Ewa Białek
"How to use life potential effectively – principles of psychosynthesis."
We play many roles in everyday life. We don't realize who chooses them until we stop playing them and start being ourselves. As a rule, life experiences bring us many problems, suffering pain and often chronic diseases. How to consciously start observing and perceiving in relations to our experiences. The presented method will help to achieve internal harmony (homeostasis at the psychic level), as well as seeing life in a more friendly way.
---
The cost of participation in the SYMPOSIUM or the FESTIVAL is PLN 300      REGISTRATION
Registration is open until January 27, 2020.
Place
Hotel Ibis Styles, Wrocław Centrum – located in the immediate vicinity of the Main Railway Station and PKS Station at Plac Konstytucji on 3rd May 3. The hotel has a very good transport connection from all points of Wroclaw and the surrounding area.
Access is possible by trams (numbers: 31, 32, 0L, 2, 5, 8, 9, 11, 15), buses (K, N, 110, 112, 113, 122, 125, 145, 146, 910).
Hotel parking lot or PKP railway station parking available.